Info: The WebXam User's Workshop will be held on October 18th, 2022.  A recording of the session will be available soon after.

View Recording of 2021-22 Live Stream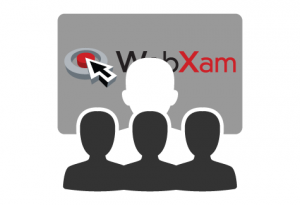 Hear about what's new with the WebXam testing system and the development of the Ohio Career-Technical Education Pathway Tests at the WebXam User's Workshop. You can learn how to navigate and use the WebXam testing and reporting system at the following workshop:
Time and Date: Tuesday, October 18th, 2022, from 9:00 a.m. to noon
Location: Virtual
Cost: Free
Teachers and administrators new to WebXam are encouraged to attend this informational session. All WebXam users are invited to attend for a worthwhile refresher.