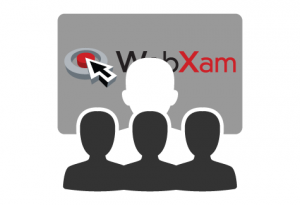 Hear about what's new with the WebXam testing system and the development of the Ohio Career-Technical Education Pathway Tests at the WebXam User's Workshop. You can learn how to navigate and use the WebXam testing and reporting system at the following workshop:
Time and Date: Friday, October 9th, 2020, from 9:00 a.m. to noon
Location: Virtual
Register: Survey Link
Teachers and administrators new to WebXam are encouraged to attend this informational session. All WebXam users are invited to attend for a worthwhile refresher.
Info: The 2019-20 workshop was completed on October 9, 2019. Please see below to view a recording of this archived presentation.
2019-20 Presentation

View Recording of 2019-20 Live Stream