Info:
The WebXam User's Workshop was held on October 18th, 2022 @ 9 AM.  A recording of the workshop is available for individuals who were not able to attend the live session.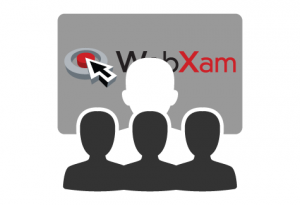 Hear about what's new with the WebXam testing system and the development of the Ohio Career-Technical Education Pathway Tests at the WebXam User's Workshop. You can learn how to navigate and use the WebXam testing and reporting system at the following workshop:
Teachers and administrators new to WebXam are encouraged to attend this informational session. All WebXam users are invited to attend for a worthwhile refresher.

View an archived recording of the 2022-23 workshop live stream.